Overview
Lumut - Kuala Terengganu, Lumut - Gua Musang,


C2C Complete Course
Total number of hours: 120 hours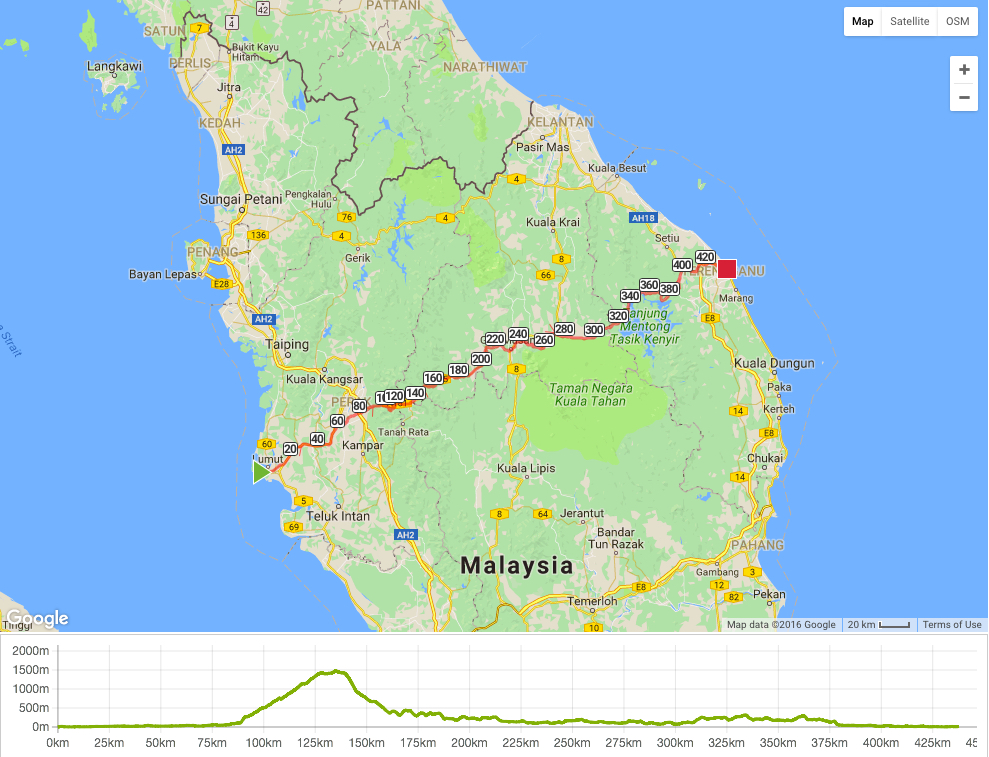 SECTOR 1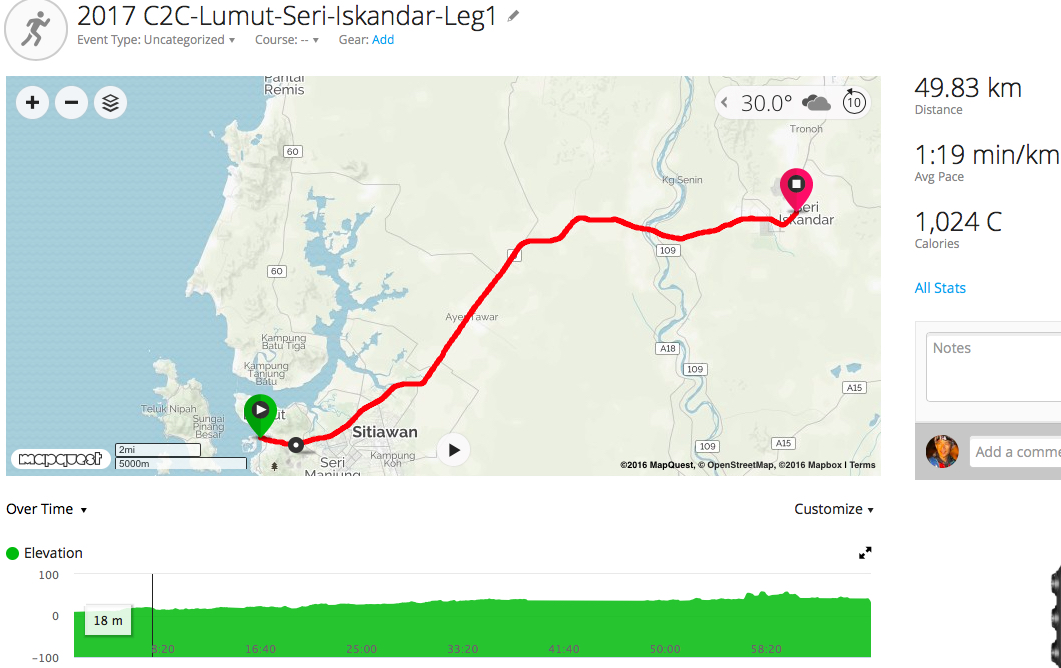 SECTOR 2
Seri Iskandar to Kampung Pos Raya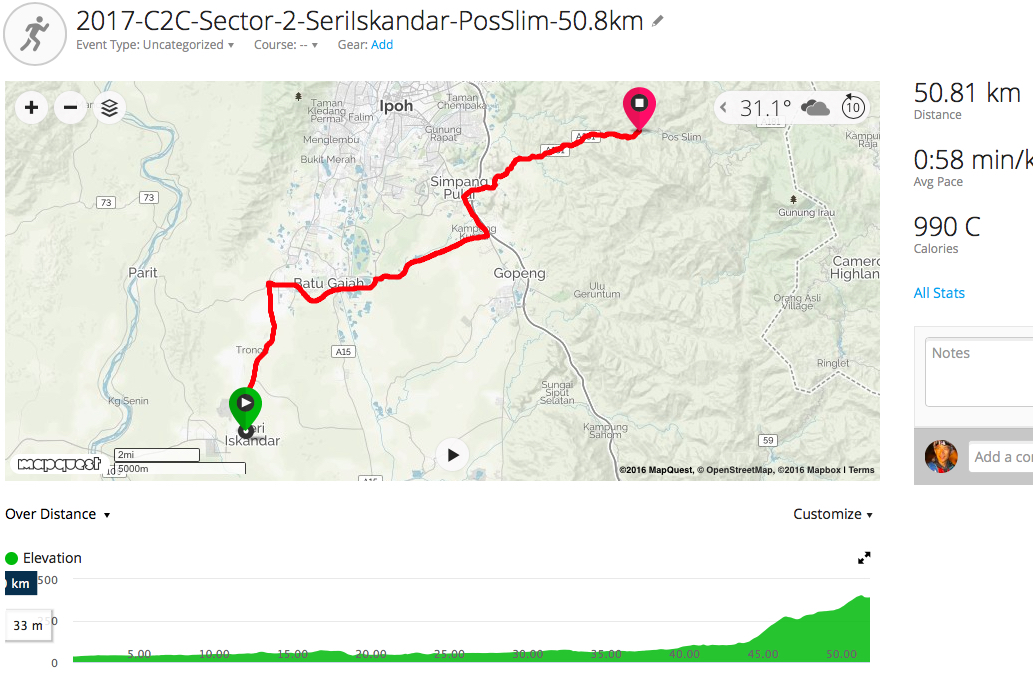 SECTOR 3 (Part 1)
Kampung Pos Raya to Moon River Lodge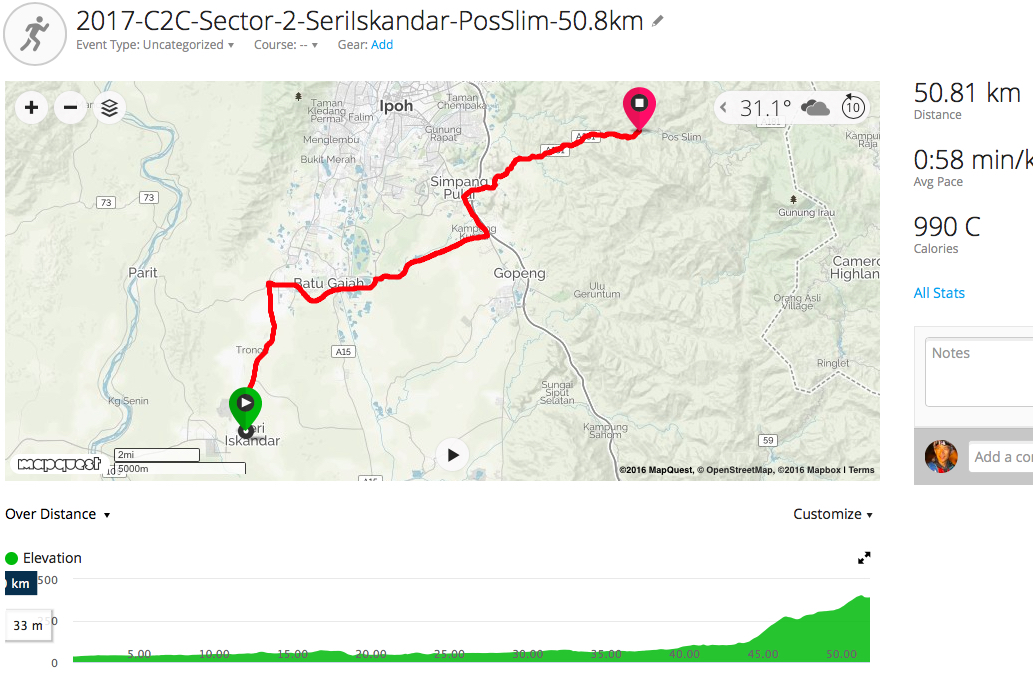 SECTOR 3 (Part 2)
Kampung Pos Raya to Moon River Lodge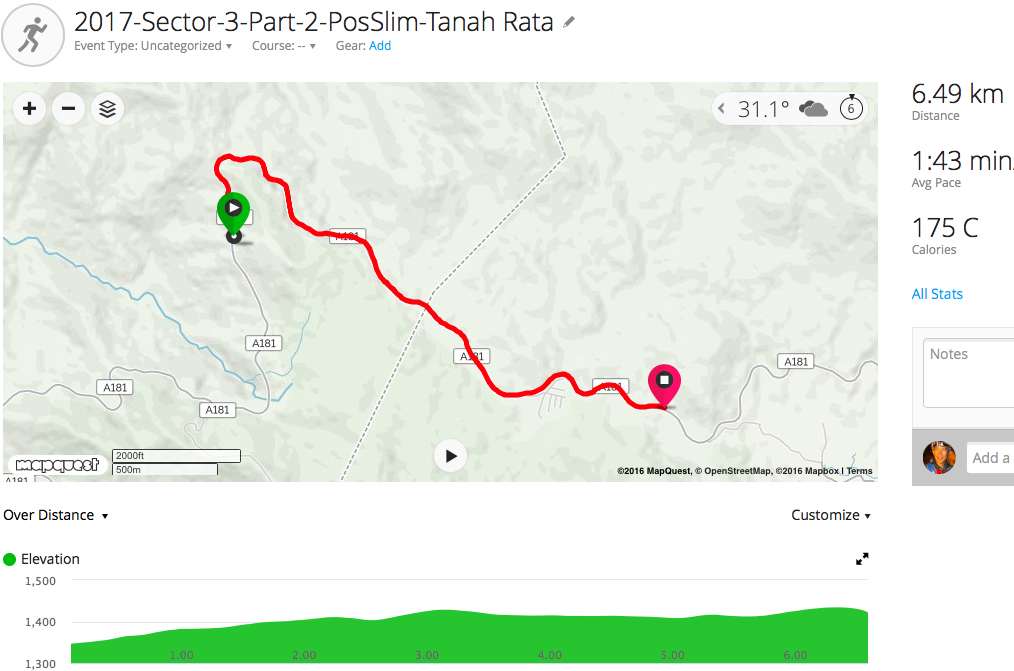 SECTOR 4
Moon River Lodge to Kampung Blau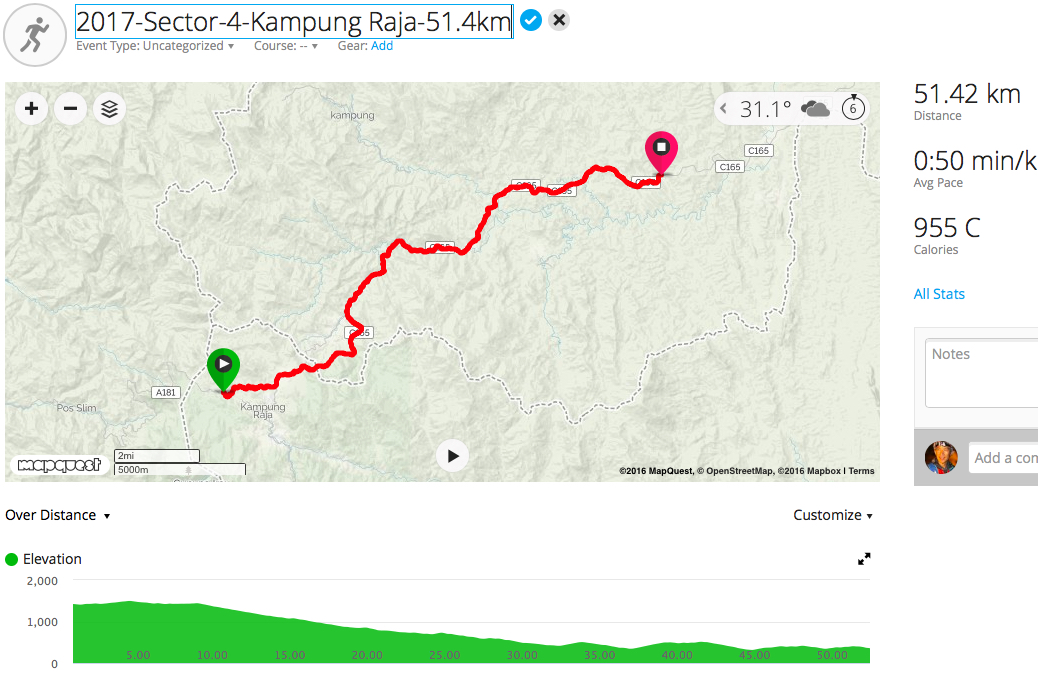 SECTOR 5
Kampung Blau to Gua Musang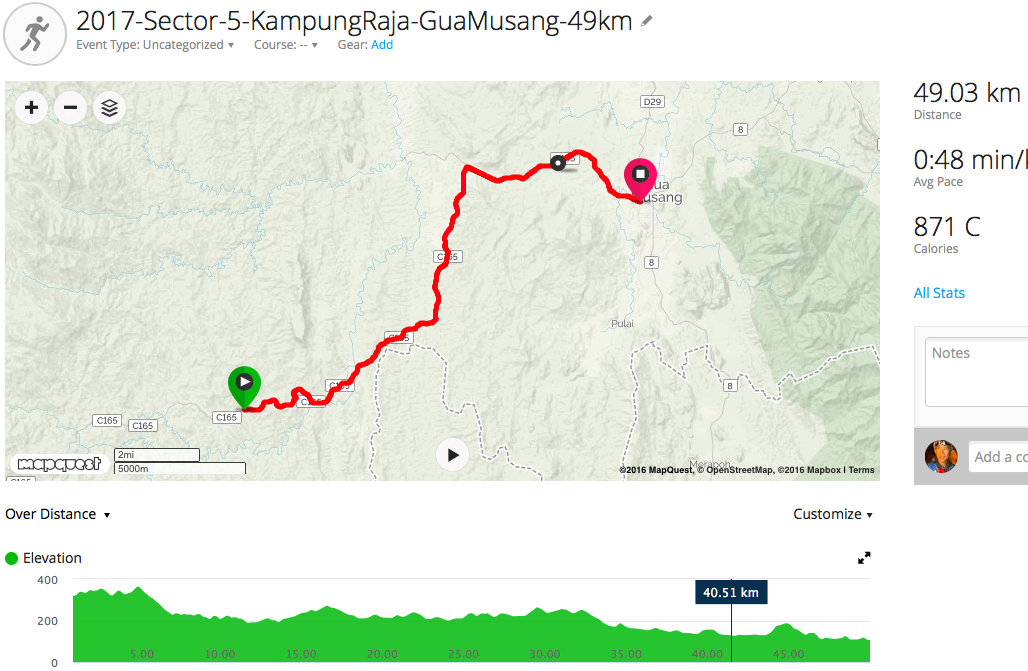 SECTOR 6
Gua Musang to Shell - Felda Chiku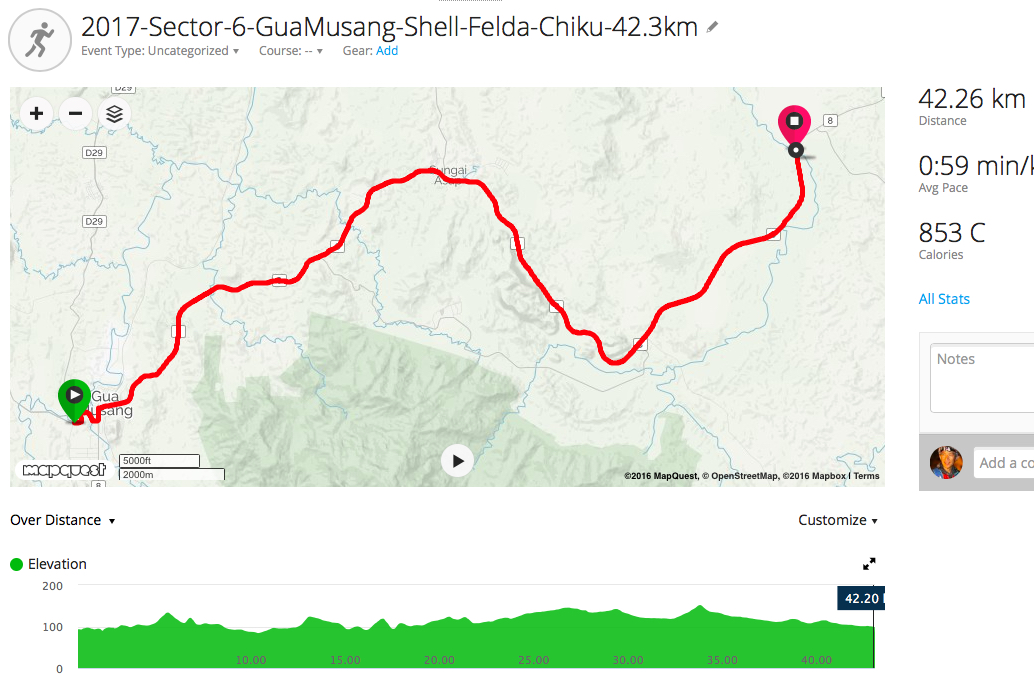 SECTOR 7
Shell - Felda Chiku to Lake Kenyir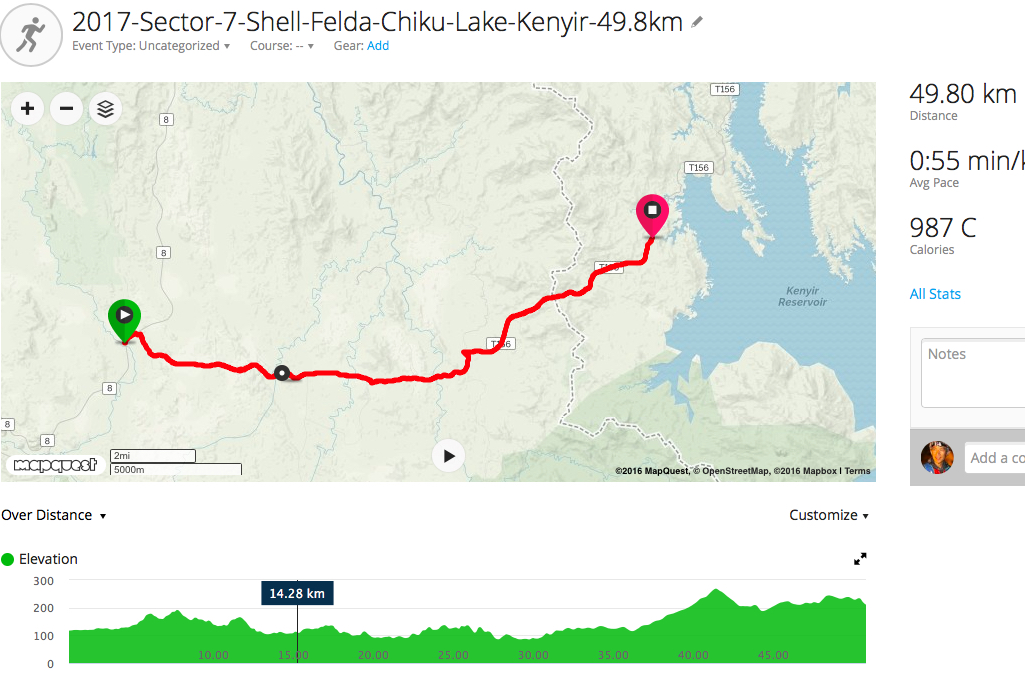 SECTOR 8
Lake Kenyir to Kampung Sungai Gawi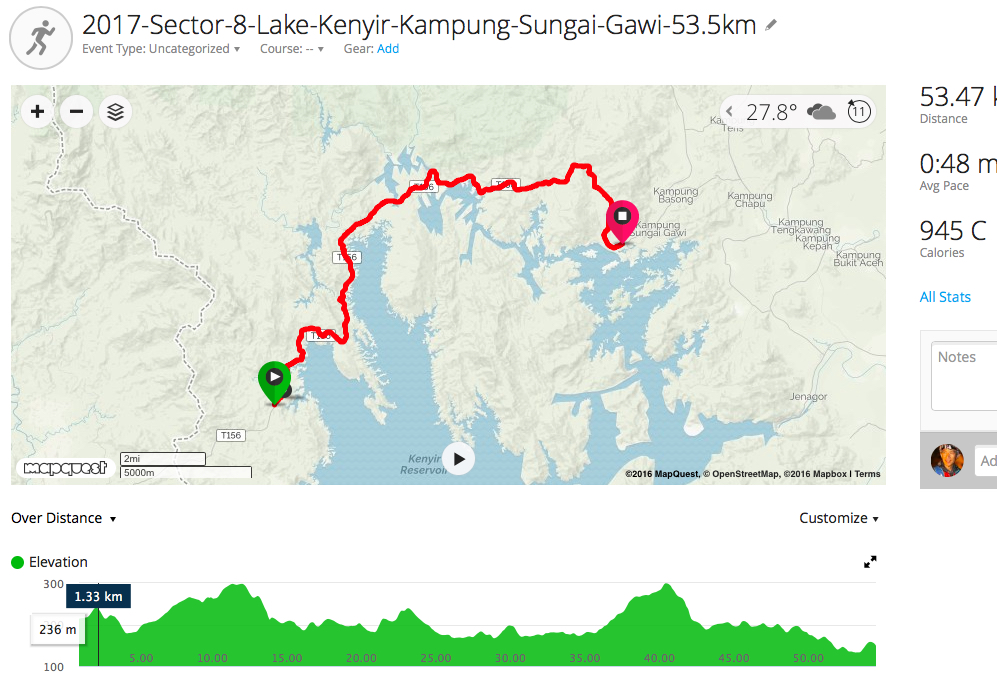 SECTOR 9
Kampung Sungai Gawi to Kampung Gemuroh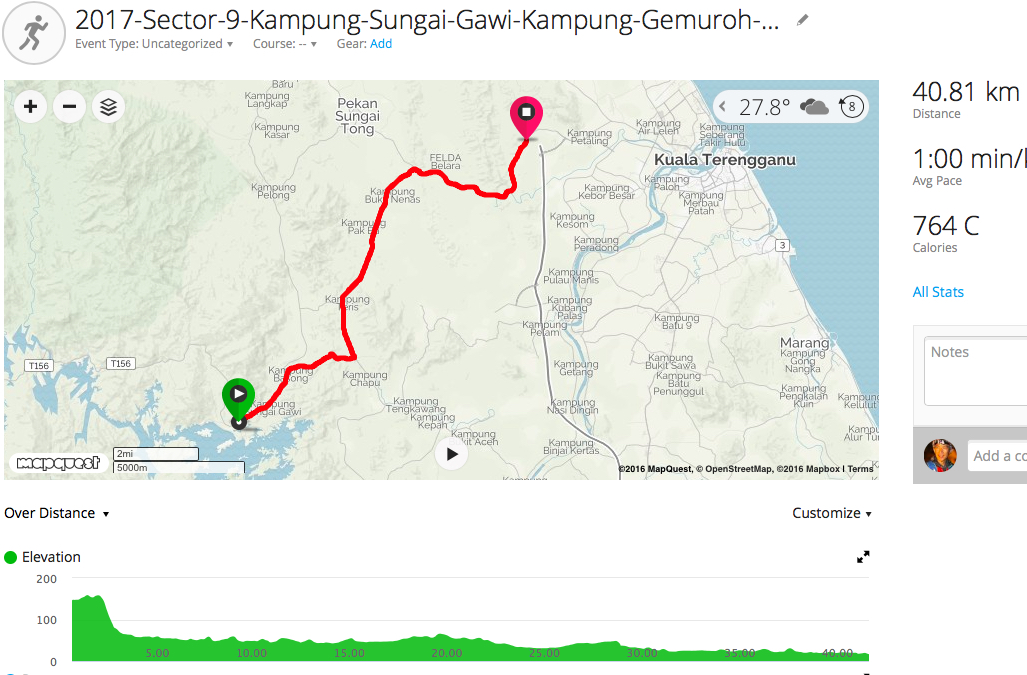 SECTOR 10
Kampung Gemuroh to Batu Burok Beach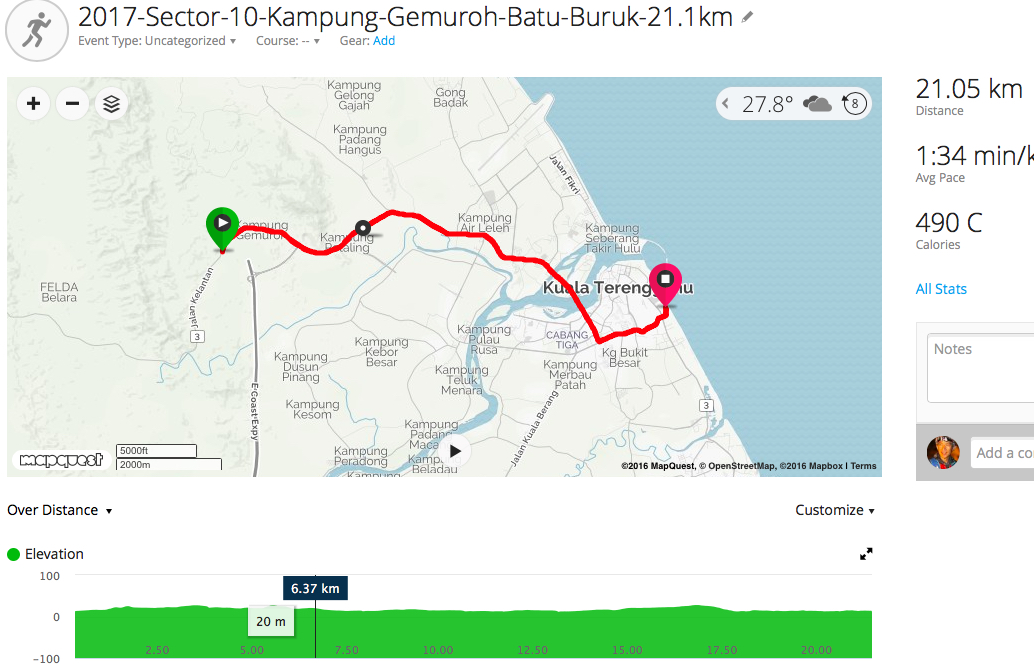 Registration Fee
All finishers will receive trophies, medals & E certificates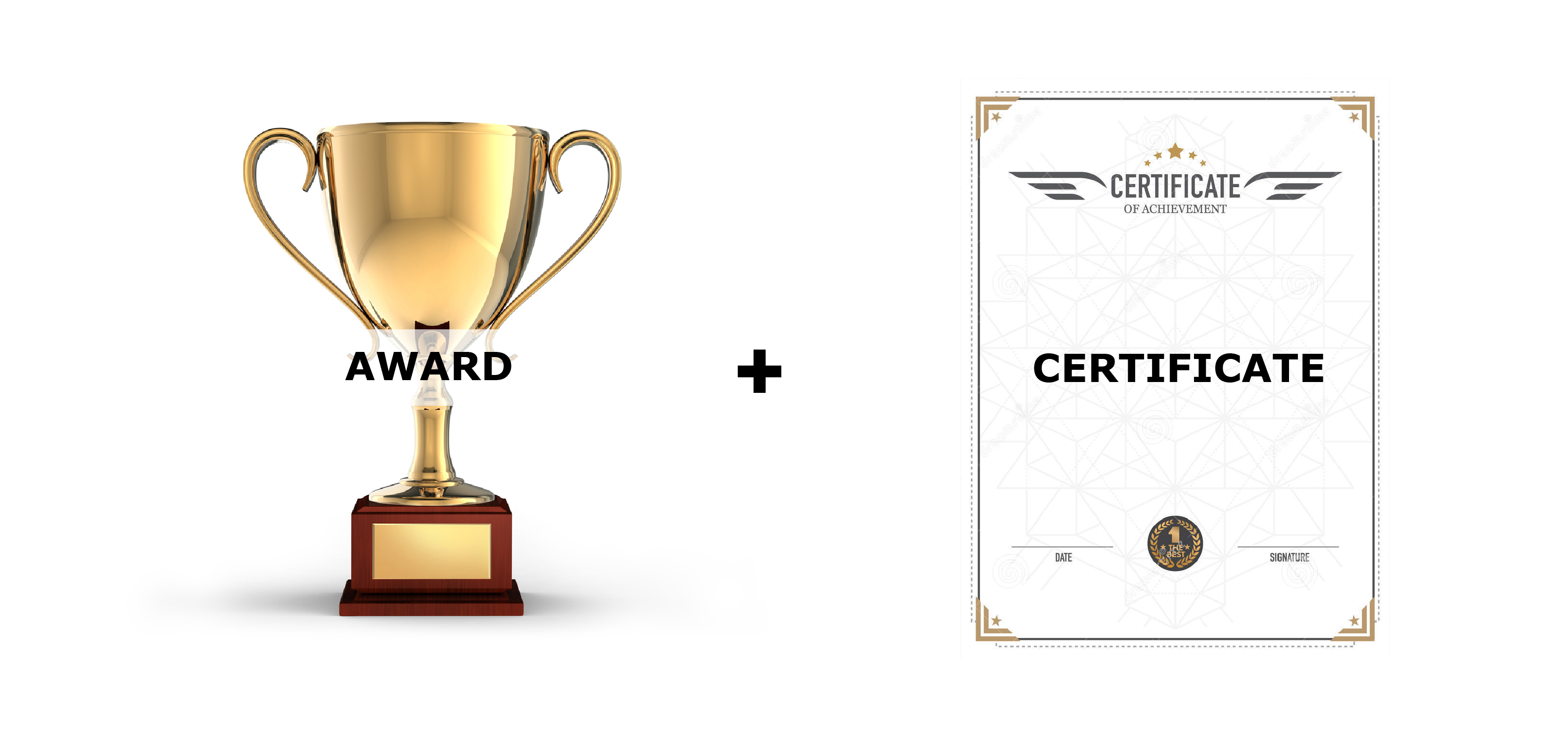 Check Points
Race Participation Conditions
Entry List
C2C Interstate Ride 444km
A scenic coast 2 coast route crossing 4 state from Perak to Pahang, Kelantan and Terengganu.
This event will begin from Marina Island, Lumut, Perak through winding road of Cameron Highlands across Banjaran Titiwangsa to the east coast and north all the way to Kenyir Lake and your final destination, Batu Buruk Beach, Terengganu.
The route stretches 444KM with approx 5800m of elevation along smooth tarmac roads, winding mountain climbs and along beautiful Kenyir Lake to the finish where you can enjoy the fine sandy beaches of Batu Buruk Beach.
Date: 1st - 4th June 2023 (4days 3nights)
Venue : Marina Island Pangkor, Lumut
Time : 6.00am
Distance : 444KM

closing date
(until 30/04)
Individual / Team (Team Name)
* Transportation
Terengganu - Lumut
Limited Edition Cycling Jersey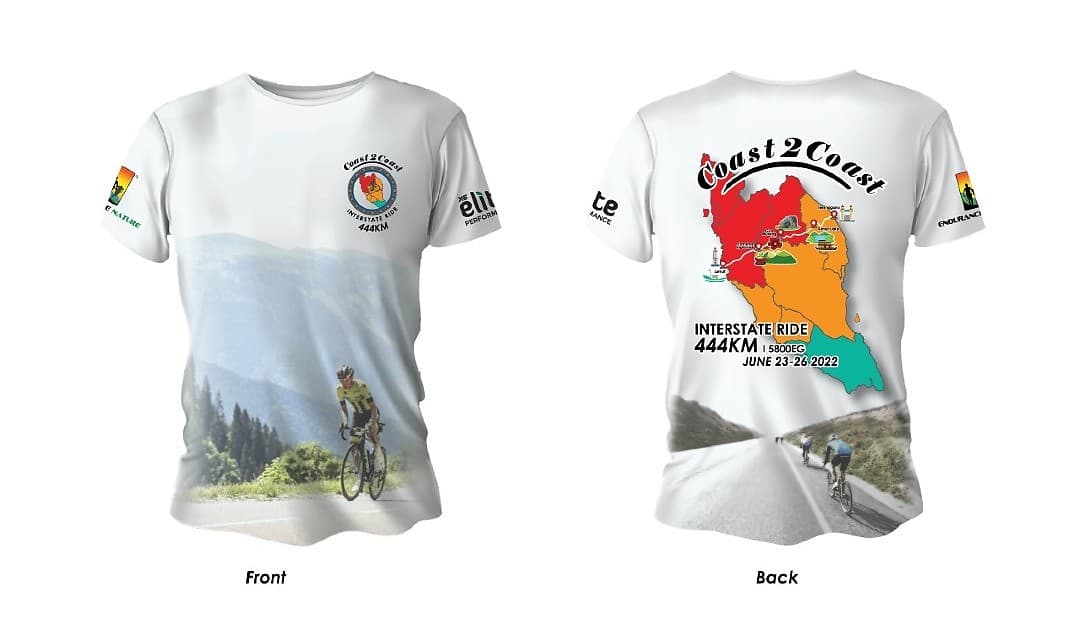 Limited to 200 slots (total headcount) or registration closed on 30 April 2022. (whichever come first)
*Transportation for Participants and Bicycle from Terengganu to Lumut (1way) are on 26th June 2022 *Registration fees are subjected to admin fees.
The entry fee includes:
Event Tee
Medal
E-Certificate
Personalised Race Card , Bike Sticker
Accommodation x 3 Nights
Meal x 3 Dinner
Bike Mechanic Support
Medical Support
PA Insurance & Medical Insurance
Drop Bag Services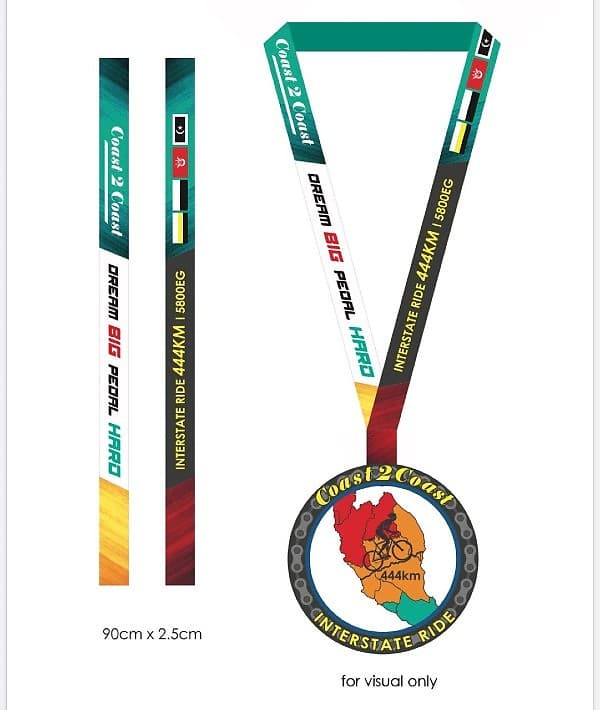 Race Pack Collection & Sponsor Booth
Date : 31st May-1st June 2023
Time : 12.00pm - 7.00pm
Venue : Marina Hall, Marina Island Pangkor, Lumut
Google Map : https://goo.gl/maps/fE2sKZwRx1Pjw6q7A
Kindly present your ID/Passport for identification purposes. You are required to bring along your confirmation slip to collect your Race Entry Pack. (Softcopy are acceptable)
Participants who do not collect their Race Pack during the scheduled date and time will be forfeited and will not be allowed to collect on the race day morning.
Event sponsors will be putting up booths during the Race Pack Collection period.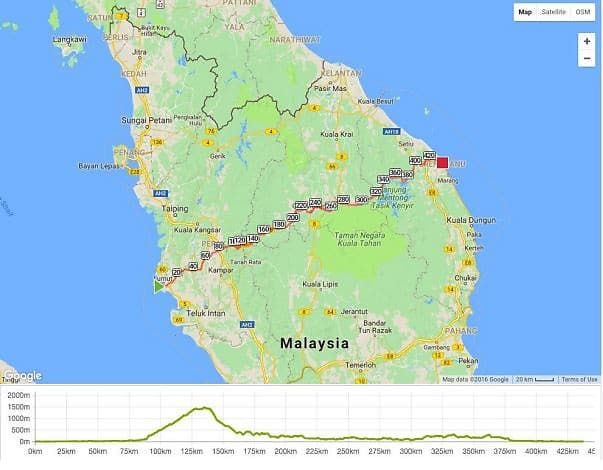 Day 1 - Climbing Challenge ( The climb start at KM91 from 100m to 1500m )
Lumut, Perak to Blue Valley, Cameron Highlands - 141KM (1985m EG)
Accommodation - Blue Valley Residence
Day 2 - Never Ending Rolling Hills ( Uncountable hills, Pace yourself )
Blue Valley, Cameron to Gua Musang, Kelantan - 100KM (1263m EG)
Accommodation - Durian Hill Villa Homestay
Day 3 - Beautiful Kenyir Lake Scenery ( Do not draft. Beware of pot holes )
Gua Musang, Kelantan to Kenyir Lake, Terengganu - 143KM (1630m EG)
Accommodation - Kenyir Lake Boathouse + Elephant Photograph Session
Day 4 - Short & Flat ( Sunday Easy Ride )
Kenyir Lake to Batu Burok Beach, Terengganu - 60KM (242m EG)
Public Toilet available for shower before bus departing at 1pm for Lumut
Daily Flag off time 7am, Cut off time 7pm (only ride during day time for safety reason)

1 Drop Bag (maximum cabin size/bag pack) for each participant will be transported by organiser from day to day.(pack your comfortable wear, sleepwear, sandals, own toiletries, towels, optional:-extra cycling jersey & pants)

All participants will be responsible for their own food/drinks refill during the ride. Refill station will be located at every 50km, however riders can plan their own stop whenever shops/restaurants are available.

Its compulsory for all participants are to carry all mandatory items during the ride.

Bike mechanic and medical support will be available in case of any serious incident. (Tire puncture is not consider serious incident)

Dinner will be served at the end of each day of ride.

All rooms are based on Twin sharing basis (No mix gender in room unless for couples)

GPX File & Briefing Note will be provided 1 week before the event date.
Participants Mandatory Items
Bicycle (Preferably Road Bike/Touring Bike)

Cycling Multi Tools (with Allen wrenches)

Spare tubes (At least 2 tubes during ride)

Pump / CO2 and Tire Lever

Waterproofs Saddle Bag/ Zip Lock (to keep important items)

Lights (Rear Blinker)

Batteries / Power Bank

Wallet / Money

Masks x 2pcs (wear during stop/refill station/rest at public area

Food Bars / Gels / Snack

Water (at least 2bottles)

Mobile phone (please save organiser's contact number)

GPS Watch / GPS Bike Meter (please save GPX File for navigation purpose)

Basic First Aid Kit (Example: Bandage, Plaster, Anti Cramp Spray/Gel, Paracetamol, Anti Chaffing Cream)

Rain Jacket / Wind Breaker (Compulsory)

Emergency Blanket
10 Tips - First Time Touring
This is not a RACE. Ride at your comfortable pace.

Get your bike checked and serviced before the event

Plan your nutrition before, during and after for recovery

Pack your food bars, snacks, energy gels, salt sticks or electrolytes

Eat before you feel hungry. Drink before you feel thirsty

Break down the distance into smaller ride (Example:-Stop/Break every 50km)

Do not attack the hills unless you know your fitness well

Listen to your Body (Do not get yourself injured)

Train enough for long distance endurance, heat and road handling

Recover well after a long day of ride (Sleep early to recharge your body)
Transportation from Terengganu to Lumut Services
Transportation Services can be pre-booked with organizer in advance at RM150/pax + bike (dateline: before 31st May 2022)

All participants are responsible for your bike handling and packing

Organiser will provide bubble wrap to pack your bike and wheels separately during transportation

Participants + bike will be transferred by shuttle bus together

Each shuttle bus will be occupied in half by passengers and the other half by bikes.

Travel Information
There are two federal highways linking Lumut with Ipoh and Lumut to Teluk Intan and Kuala Lumpur.
Driving from Ipoh the journey takes about one hour while the journey from Kuala Lumpur takes about three hours via the federal highway from Kuala Lumpur to Teluk Intan and further on to Lumut.
From Butterworth, which is situated to the north, one can use the road to Pantai Remis or Beruas and the journey will take about 2½ hours.
Most express buses are based in Terminal Aman Jaya (Ipoh), Terminal Bersepadu Selatan (Kuala Lumpur) and Pengkalan Sultan Abdul Halim (Butterworth). The taxi journey from Ipoh to Lumut takes about an hour. Air Asia offer direct flight from Ipoh-Singapore-Ipoh four times weekly.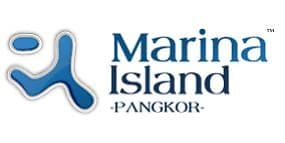 Marina Island Pangkor Resort & Hotel
Jalan Utama Marina Island,
Jalan Telok Muroh,
32200 Lumut, Perak.
Official website:- https://marinaislandpangkorresort.com
*For room booking please email your request to xseliteperformance@gmail.com
*Special rooms rate for Participants.
General
Participants who completed the Online Registration agreed to abide by the rules and regulations of the event (C2CISR2022) that has been signed up.
The Organiser reserves the right to limit, accept or reject any entries without assigning any reasons thereof.
All participants are required to complete the Online Registration entry form with accurate and correct information.
Once the registration is being processed, there will be NO REFUND for those who fail to show up for the race and/or withdraw from it.
The race registration will only confirm when full payment of the race entry fee has been made.
Race category or race entry is not transferable.
Stictly NO CHANGES of name and race category after registration is completed. Please check and ensure all details are correct before submitting.
On-the-spot entries will NOT be entertained.
Whilst every reasonable precaution will be taken by the Organiser to ensure the participants' safety, participants partake in this event at their own risk and the Organiser shall not be liable for any bodily injuries, loss and/or damage to property, whether personal or otherwise, and howsoever arising.
The Organiser reserves the right to use any photographs or recordings of the participants for any commercial or advertising purposes for any commercial advertising including legitimate purpose.
The Race Director/Organising Committee decision is final.
All participants should pick up their Race Packs on the Day which has been designated.
Participants can appoint a friend to collect their Race Packs should they are not able to be present personally.
Participants who do not collect their Race Pack during the scheduled date and time will be forfeited.
There will be a Race Briefing conducted by the Organiser. First timer is encouraged to attend. However, all participants are required to download the E-Briefing (available soon) notes that contains important information, route map and guides for the event.
A grace period of 15 minutes after the commencement of the race will be given for latecomers. Anyone who reports later than this grace period will not be allowed to participate in the race. Latecomers should be aware that their timings would have commenced when the race begins.
A participant may be disqualified for the following reason(s):
(a) Refusing to follow the rules and regulations and /or instructions given by the Organiser and/or Race Officials.
(b) Consumption of alcohol, stimulants or any kind of prohibited drugs 24 hours before the race.  Any participants decided to withdraw from the race should report to the Race Officials.
The details on the reverse side of your RACE CARD must be filled in to enable us to contact your next-of-kin in case of emergency.
Minimum age for this event is 18 years of age on 31 Dec 2022 to compete in the race.
Cut off time will be stage by stage as design by organiser.
Cycling Rules & Regulations
All participants are required to use their own bicycles, helmet and all attires for the race. Organiser will NOT provide any of these items to the participants if they did not bring.
All cyclists must wear a helmet during the entire cycling course. Any cyclist seen riding without a helmet will result in immediate disqualification.
All cyclists must ensure that their helmets are securely fastened before leaving the transition area.
All cyclist must ensure that their race numbers are clearly visible at the back of their cycling attires at all times.
Bare torso is not allowed at all times.
Participant may walk or run with their bicycles.
All cyclist are to keep to the left side of the road and are reminded to observe traffic rules at all times.
All participants will have to perform their own repairs if their bicycles should breakdown. Bike mechanic support are only for special case breakdown.
All participants are encouraged to have their bicycles checked before the race starts.
In the event of inclement weather, the Organizer reserves the right to delay the commencement of the race.
Should the inclement weather persist after the delay, the Organizer reserve the right to further delay or postpone the race without any refund of registration fees.
Endurance cycling is a physically demanding sport. Therefore, if you are unsure of your physical health condition, please seek medical advice from a medical professional before your register for the race.
Participants are advised against the consumption of alcohol, stimulants or any kind of prohibited drugs 24-hours before the race.
Participants are to ensure that they are physically prepared, well-rested and well-hydrated on the race day.
Should a participant feels unwell in the course of the race, he/she should stop and seek immediate medical attention from the on-course ambulance or at the finishing area.
If a participant is deemed to be physically incapable of continuing the race eg. severe dehydration, dizziness, fainting; the Race Officials and/or Medical Practitioner has the rights to remove him/her from continuing the race. The Organizer's decision is final in determining the removal/disqualification of the participant(s).
In case of emergency, our medical assistance will attend to cyclist upon request from rider.
Covid-19 SOP (Strict Rules)
All participants must have completed covid-19 vaccination to join the race event
Wear safety masks all the time at race venue
Alcohol Sanitizer will be provided at selected area
All participants are required to perform a covid-19 self antigen test and show to organiser before race kit collection
All supporter are required to wear masks all the time except during cycling.
Social distancing are required all the time at the race venue